When we started this RVing adventure, I never thought about the fact that we'd be sharing one vehicle.  We have 2 vehicles but hubby doesn't want me to drive the "BIG BOY" around town which would mean that we'd be spending a lot of money on diesel gasoline vs regular gasoline in his Sebring.
At first, I was kind of upset that he wanted me to drive that teeny tiny car.  It's so small, there is no room inside to put anything and what space is there is so hard to reach or is really tiny . . . just like the car.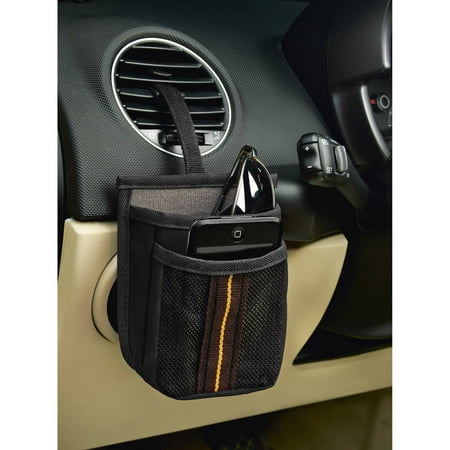 I miss my Ford Flex!!  Not only did it have a TON of space in the back for groceries, travel but in the front seat, everything I use was within my reach  . . . a place for everything and everything in it's place.  When I needed a lip balm, I knew where it was. I had a place for my phone and charger.  If I needed a pen, I had a holder that hung from the A/C vent and could find one easily.  If I had trash, I had a trash bag hanging from my gear shift and I didn't have to just throw it on the floor board until I could get to a trash bin/dumpster.
In his car . . . I don't have anywhere to put "my" stuff . . . his stuff is in the spots where he uses them.  Which is how it should be . . it's his car.  However, when I drive it, I don't know where my stuff is unless I dig in my purse to find what I could easily reach in my Flex.  Sharing this car makes me feel like I'm borrowing someone else's car and I'm constantly having to move his stuff to make room for mine.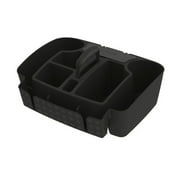 The other day I bought a 'car caddy' just so I could have a space to put "my" stuff.  It sits in the front seat next to my purse.  This caddy also has 2 cup holders.  The 2 that are in this vehicle are very inconvenient  . . . you can't have a very tall cup because they are under the dash.  Now I have a place for everything and it's easily reachable and a cup holder that I can actually use . . . that is until he gets in the car with me.  Then the caddy goes in the back seat and everything is out of my reach . . . again!!!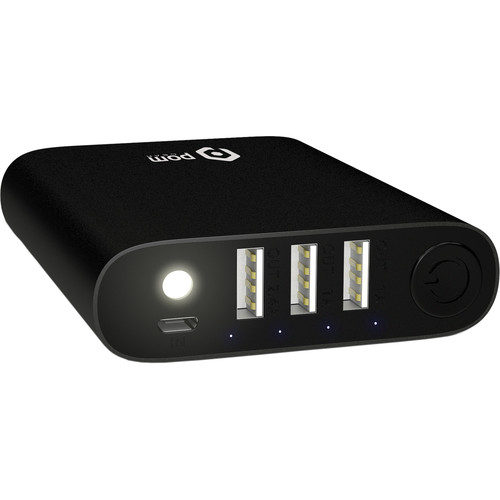 The other issue I have with, not only his car but, the "BIG BOY" . . . I can't charge anything when the vehicle is off.  In my FLEX, I could leave my eCig batteries charging in the car while I was shopping.  OR if my phone battery was too low, I could leave it plugged in and it would still charge without the vehicle running.  Not the Sebring or the Dodge.  Thankfully, I have 2 POMS (portable chargers) that work really well.  I keep on in the car and one in my purse.
Thankfully, hubby will be retiring soon and he will no longer need his car.  At that time, it will become MY car.  So until July 28th, I will have to learn how to share.
Don't forget to scroll down to SUBSCRIBE to this blog so that you will get an email notification when I post a new blog post.
Stay tuned for more excitement to come from "The Ole Rooster and his Hen" . . .